The staff at Intervention Strategies has unparalleled professional backgrounds, multiple advanced degrees and genuinely caring personalities. Placing the client first is our top priority. We welcome all inquiries and the opportunity to provide you with an assessment of your situation to determine the severity of your problem and how we can best help.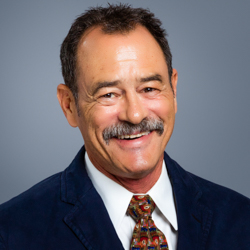 Harold Jonas, PhD, LMHC, CAP, ICADC, is the Founder and President of Intervention Strategies and nationally known in the Addiction & Recovery Industry. Dr. Jonas is a Licensed Mental Health Counselor and Certified Addictions Professional in the State of Florida, as well as a Florida State Supreme Court Certified Family Mediator. He holds a PhD from International University with a focus on Addictive Disorders and an MA in Counseling Psychology from Antioch University.
He entered the counseling profession in 1988, and he specializes in addictions, providing intervention services, crisis and trauma counseling. He has worked in variety of professional settings including drug treatment centers, psychiatric hospitals and outpatient counseling programs. Some of the job descriptions he has held range from a frontline therapist to program director.
In 1994, Dr. Jonas established Intervention Strategies responding to the changes in treatment options and the impact of managed care on the health care industry. He has since conducted numerous "carefrontations" and guided the healing process for numerous individuals and families on to the road of recovery.
In 1995, Dr. Jonas launched a drug-free living environment called the Recovery Zone. This shared, supportive housing concept is designed for people in early recovery who benefit from a community type living situation. The goal is to assist residents with strengthening their commitment to recovery and providing a safe environment to practice living skills. Since beginning operations in 1995, he has successfully launched three additional facilities.
Email: jonas@haroldjonas.com