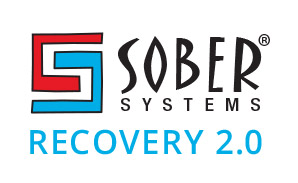 Sobersystems  Wellness Management is the premier developer of innovative, app-based solutions to support healthy lifestyle changes. Individuals, agencies, clinicians and administrators can all use Sobersystems. It is a creative and adaptable platform designed to accommodate the development of mobile applications or "apps" targeting medical, behavioral and physical diagnoses.
The apps are design with a similar goal – to increase patient compliance with identified protocols and reduce relapse that often requires re-hospitalization.
Sobersystems is a simple yet comprehensive administration program with a full menu of robust features providing Care Manager tool for remote patient monitoring, data collection and reporting.
Sobersystems provides simple yet powerful resources, such as information, surveys, reports, goals and communication tools, through specialized mobile phone apps. It integrates multiple services into one system – thereby meeting the needs of a variety of populations at most educational levels.
As an added benefit, Sobersystems can personalize information and support. This allows users to more effectively manage their health and change their unwanted and harmful behaviors to work towards improving their overall wellness.
Please contact us for more information on how we can develop an app for your system of care.